LVAAS General Meeting
Sunday, February 9 at 2:00 p.m.
Trumbower Hall, Muhlenberg College
Featuring
Clif Ashcraft, PhD
Member, AAI of New Jersey
Check out Clif's website at: https://www.wa2guf.org/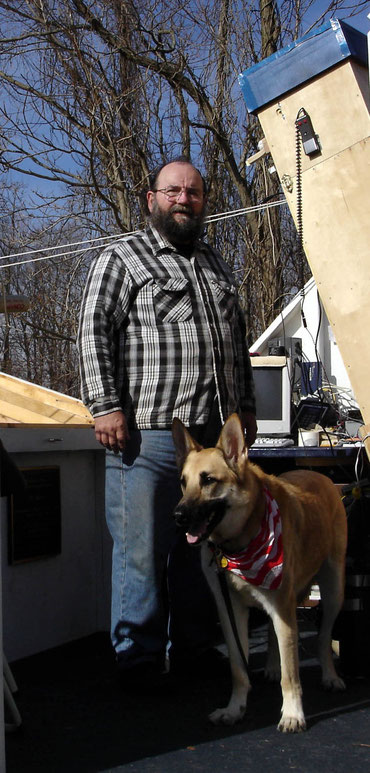 Mars Through the Dust Storm
Clif's presentation is based on his own images of Mars taken during the 2018 opposition when the entire planet was obscured by a long lasting dust storm.  To deal with the opacity of the atmosphere, Clif did telescopic imaging with a CMOS digital video camera equipped with a 850 nm long pass filter.  This gave him an NIR band pass from about 800 nm up to 1100 nm.  It penetrates all but the densest dust storm clouds and allows imaging of surface features that would be completely invisible in 400 to 800 nm visible light.  Telescopes used for these observations included his 7.25" Schupmann Medial and the C14 in his home observatory in Perrineville, NJ as well as the 13" Schupmann Medial at MacGregor Observatory on the Stellafane site near Springfield, VT. 
0 Comments
0 Trackbacks